As the country celebrates Juneteenth this week, we at Neighborhood FORWARD want to reflect on the history of the holiday and its prevalence in American society.
Juneteenth is a very important holiday not only in our community, but for the entire United States. It marks the end of slavery in Texas, which was two years after the Emancipation Proclamation was signed – the latter being the event many Americans recognize as the end of slavery.
Gallup polling in May 2021 showed just 37% of Americans knew "a lot" or "some" about Juneteenth. After becoming a federal holiday, however, that figure jumped to 59% in 2022.
Because Juneteenth is a more accurate commemoration of the end of slavery, why hasn't awareness of it been more widespread until recently? Why were Americans so uninformed about the history of Juneteenth?
History and African American studies professor Brenda E. Stevenson noted in a New York Times article that Juneteenth's popularity in the U.S. coincides with times where there is "a focus on Black life and the position of Black people in American society." A strong example of this is Juneteenth becoming a federal holiday in 2021 after the summer of 2020, when protests following the deaths of Breonna Taylor and George Floyd rocked the nation.
Although awareness of Juneteenth in the U.S. could be much higher, having it be a federal holiday is important for several reasons.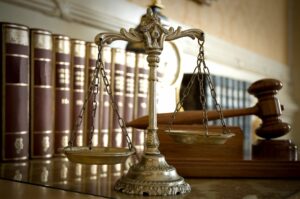 It serves as a reminder that Black history is U.S. history – our plights, past and current, are interwoven into the fabric of our society. Recognizing our history is just as important as celebrating a holiday like July 4.
Juneteenth is a somber reminder of our ugly past and represents the way in which justice in this country always arrives late for people of color. From slavery to Jim Crow, and modern-day police brutality and profiling, Juneteenth's symbolism is meaningful for Americans.
Moreover, we've recently seen attacks on teaching Black history. Celebrating Juneteenth as a federal holiday sends the message that it's important to teach Black history. Our view is, since only 37% of Americans knew about Juneteenth in 2021 before it became a federal holiday, clearly we should be teaching more Black history instead of less.
While we do acknowledge how it's great for Juneteenth to be a federal holiday, we should also mention that not every state government recognizes it at the state level. 28 states and the District of Columbia already do – it's time for the rest to join suit as well.
Happy Juneteenth to all!