At Neighborhood FORWARD, one of our policy priorities is investing in entrepreneurship – a broad initiative encompassing policies that address financial inequities and close the historical capital gap for Black Americans. As a part of our investing in entrepreneurship advocacy, we want to address federal initiatives not being applied equitably – the Paycheck Protection Program and debt relief from the American Rescue Plan Act.
The Federal Reserve Bank of New York recently released a report showing racial disparities in the Paycheck Protection Program (PPP), the loan program for small businesses passed by Congress through the CARES Act at the beginning of the COVID-19 pandemic. Their research found that Black and Hispanic-owned firms were less likely than white-owned firms to receive a PPP loan; Black-owned firms were almost nine percentage points lower than white-owned firms and Hispanic-owned firms were over six points back.
They found the disparities are not a result of the federal government approving applications unevenly, but rather, issues included administrative and application barriers including Black business owners obtaining the loan through a fintech firm instead of a bank. The researchers concluded disparities boiled down to Black-owned firms having less assistance to obtain necessary documents, complete the application, and to obtain the loan, especially as fintech firms are less hands-on than banks.
The takeaway here is financial equity for the Black community will only come when historical barriers are broken down – which, in this case, is a lack of assistance in and understanding of financial institutions. For years, Black Americans have faced barriers to financial institutions unencountered by peers of other racial groups; these historical facts must be accounted for when investing in entrepreneurship and growing Black businesses. If they aren't considered, programs like PPP that otherwise could be beneficial to growing Black businesses end up being inequitable.
Another federal program that should've been a boon for Black entrepreneurship, and Black farmers more specifically, is the American Rescue Plan Act (ARPA). This piece of legislation, signed in 2021, allocated $5 billion for debt relief and cancellation for Black, Hispanic, Asian, and Native American farmers.
The program never came to fruition due to several lawsuits, so lawmakers tried to replace the program in the Inflation Reduction Act which passed in 2022. Instead of keeping the program for the same groups of people, it was expanded to include white farmers.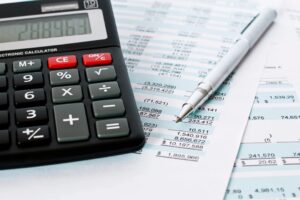 What should've been a program to target aid toward folks who have been historically denied access ended up as a regular old subsidy for everyone. "Socially disadvantaged" farmers that were originally promised full cancellation under the first program won't receive what they were promised.
The point, again, is how investing in Black business and entrepreneurship requires a targeted effort. Black farmers, in addition to other disadvantaged communities, have for years been discriminated against and denied access to financial programs. These actions over the last century resulted in a 90% reduction in Black-owned farmland.
With the PPP and ARPA examples, we see inequity due to years of discrimination. While the examples differ in sector – small business finance vs. agricultural finance – marginalized communities have long been denied financial access. The bottom line – to right these wrongs and achieve equity, we need targeted efforts. Gaps won't close without investing in the folks who were divested from for decades.