Over the last few weeks, the Supreme Court of the United States (SCOTUS) has issued several consequential decisions – some with which we agree, and others not so much. We'll start today with some good news and get to the rest in future blogs.
In early June, SCOTUS handed down a ruling in Allen v. Milligan, a case looking at whether Alabama's 2022 congressional district map violated the Voting Rights Act. In a surprising and close ruling, the court landed on a 5-4 decision asserting that Alabama's map was unfair and did violate the landmark VRA.
Over 26% of the residents in the state of Alabama are Black, yet the unconstitutional map only had one majority-Black district out of seven. The map will now have to be redrawn to include a second majority-Black district, instead of diluting the Black vote in the state.
Just a few weeks after the Alabama decision, SCOTUS dismissed an appeal on a similar case being litigated in Louisiana. Same situation here, but even more egregious by the numbers – one-third of Louisiana's population is Black, yet the unconstitutional map only had one majority-Black district out of six.
Due to SCOTUS dismissing the appeal by Louisiana Secretary of State Kyle Ardoin, a lower court's ruling will stand, and the state's congressional map will likely have to be redrawn. The case will now go to the 5th U.S Circuit Court of Appeals to continue litigation, but SCOTUS' action here is a step in the right direction for ensuring the maps are fair.
Both of these cases are important – both to ensure Black voting power is not diluted in either Alabama or Louisiana and to keep the Voting Rights Act intact. It may seem dramatic, but had these cases been decided differently, sections of the VRA could've been essentially thrown out.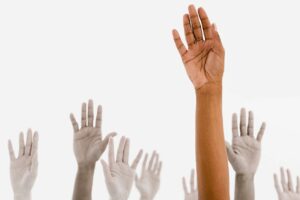 Just a day after the Louisiana case, the highly anticipated SCOTUS case Moore vs. Harper spelled good news for voting rights as well. In a 6-3 decision, SCOTUS rejected "Independent State Legislature Theory," a legal theory which argues state legislatures have total authority over elections in their respective states.
Had this decision gone differently, state courts and constitutions would've had no authority over elections – including reviewing challenges against gerrymandered congressional district maps.
Overall, these three cases were strong victories for keeping our democratic processes and the VRA intact. However, attacks on democracy and voting rights will not cease, so we must continue to stay vigilant and fight for our rights.