Today is Missing Children's Day, a reminder for all of us to look out for the well-being of the young people in our lives. We first observed this day in 1983, per a proclamation from the desk of President Ronald Reagan, following the disappearance of 6-year-old Etan Patz in New York City. Ever since, community groups have used today to spread the word about nearby missing children and make our country safer for all kids.
It's also a great time to discuss "Missing White Woman Syndrome," or our country's fascination with some missing persons cases over others.
A 2017 Journal of Criminal Law and Criminology study examined the validity of that trend first coined by reporter Gwen Ifill. The study, which marked the first empirical analysis of Missing White Woman Syndrome, ultimately found massive disparities in news coverage of missing persons reports. For example, news outlets tended to not cover Black missing persons cases as often as their white counterparts. This dissonance becomes even more apparent when you compare the frequency of news coverage to the FBI's data, which tracks missing children. The Hispanic population is similarly underrepresented in relevant news coverage.
The disparities don't stop nor end with media coverage. According to the Black and Missing Foundation, Black people make constitute 40% of all missing persons despite being only 13% of the overall population. Experts say this inequity goes all the way back to slavery and pre-civil rights society, during which white women were often portrayed as victims in fear campaigns against minorities. Despite the historical foundations of this issue, it's clearly relevant today.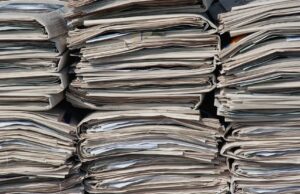 On this blog, we tend to stick to public policy issues with real-life impacts on communities of color. After all, Black and Brown citizens have grown tired of our leaders offering little more than empty rhetoric following injustice after injustice. It's only by discussing substantive policy solutions that we can truly improve our communities.
Our discussion of Missing White Woman Syndrome may seem like a departure from the norm. We assure you that we don't see it this way.
Discussion alone is worth our time, simply because it demonstrates the pervasiveness of racial disparities in our country. They're often small, invisible, and difficult to discern from related issues. Thus, it's our job to make sure we point them out.
Additionally, our elected officials look to their constituents for guidance. It may not seem like it all the time, but bottom-up, community-driven pressure still works. After all, the Biden administration extended the pause on federal student loan repayment after immense lobbying from community groups. We can similarly thank community organizing for improvements after the Flint water crisis, the conviction of Derek Chauvin, and federal recognition of the Tulsa Race Massacre. In all these scenarios, and many more besides, vast public opinion outweighed our pro-status quo institutions.
We still believe in organizing as a means of doing good. Talking about Missing White Woman Syndrome is the best way to raise awareness of the media's preference to cover more sensationalized stories, effectively ignoring the thousands of Black and Brown children in the same boat. Of course, none of this is to say that any missing child is not a tragedy. But where there is smoke, there's fire. We must influence the press and decisionmakers to keep minorities in the conversation about missing children's cases.