Just a few weeks ago, we lost a basketball legend and an even greater man. Bill Russell is widely considered to be one of the best basketball players of all time, but he'll be remembered for more than just his athletic ability. Born in Louisiana in 1934, Russell's career spanned the height of the civil rights movement in the United States. He'll forever be admired for not only his athletic prowess, but his resilience competing through racist abuse and pioneering what we now know as "sports activism."
For those who aren't basketball fans, we'll start with some statistics to contextualize Russell's legendary status. As a player, he was a 12-time NBA All-Star, an 11-time NBA Champion, five-time league MVP, and he was inducted into the NBA Hall of Fame in 1975. Russell's number six was retired by his longtime team, the Celtics, and after his passing he became the only player with a number retired by the NBA. Those aren't his only accomplishments either: Russell won two NCAA championships at the University of San Francisco, played 13 years in the NBA, won a team gold medal at the 1956 Olympics, and even coached in the NBA for eight years as the first Black coach.
Russell's basketball career was remarkable, and even more so considering everything he went through that his white counterparts didn't. Although the Russell family was consistently subjected to racial injustices, he didn't let that discourage him from using his platform to speak out. While playing for the Celtics, Russell marched with Rev. Dr. Martin Luther King Jr., hosted an integrated basketball camp in Mississippi, and led a strike of a game in St. Louis when the hotel restaurant wouldn't serve Black players, among several other instances of strength.
He wasn't afraid to stand up for civil rights during or after his playing career. Former President Obama recognized this by awarding Bill with the highest civilian honor, the Presidential Medal of Freedom. Up until his passing, he supported today's players fighting against social injustices, such as Colin Kaepernick. Russell was one of the athletes who paved the way for sports activism and passed the torch to athletes like Kaepernick, LeBron James, Serena Williams, Simone Biles and more.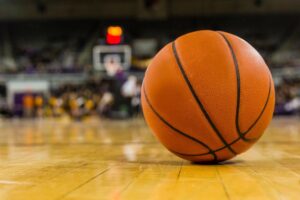 It seems this year the NBA is honoring Russell's legacy in more ways than one. They, of course, retired his jersey number across the NBA. Now the league announced it won't schedule any games on election day this fall. Rarely would the NBA rearrange games for anything, but if one thing is certain, Bill would've loved this move. It's only right and very fitting that, amid current voter suppression efforts, the NBA would honor him in this way.