We can't believe we even have to say this but, no, slavery was not a "net benefit" for Black people. If you haven't read our first blog on Black history and Florida's educational standards, go check that out first. Then, head back over to this blog for a deeper dive into why we're denouncing the idea that slavery had any benefit for enslaved people.
We wrote about the debacle that started back in February about educational standards for AP African American Studies in Florida, and to nobody's surprise, Florida officials are still at it with the crazy stuff! In late July, news broke that part of the new Black history educational standards would include language expressing the idea that "slaves developed skills which, in some instances, could be applied for their personal benefit."
Let's call this what it is: educational standards intended to water down the atrocity that was slavery. Insinuating that any good came out of slavery is wholly wrong. Even if people picked up skills while enslaved, the conditions under which they were living were not necessary! Slaves would've gained skills as free people too! The logic is baffling, even to us here at Neighborhood FORWARD, and we aren't easily surprised.
Folks across the political spectrum agree with us as well. From Vice President Harris to Republican presidential hopefuls and members of Congress, we have appreciated seeing the solid opposition to this inane idea.
VP Harris swiftly and rightly denounced these educational standards for which we applaud her. Moreover, she declined the invitation to debate Gov. DeSantis on the topic; this was the right move, considering there should never be any discussions about slavery being beneficial in any way. It was great to see VP Harris refusing to add any legitimacy to the issue.
Republican presidential hopeful, South Carolina Sen. Tim Scott, disagreed with Gov. DeSantis' assertions as well, saying "There is no silver lining in slavery," among other comments.
Fellow Florida Republican, Rep. Byron Donalds, was a bit softer in his criticism, but still noted that "The attempt to feature the personal benefits of slavery is wrong and needs to be adjusted."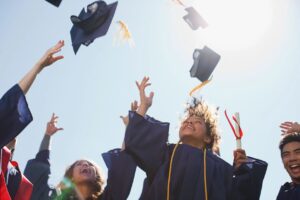 Rep. John James, another Black member of the GOP, agreed with his colleagues in Congress on the issue. James tweeted at Gov. DeSantis, part of which said "Nothing about that 400 years of evil was a 'net benefit' to my ancestors."
Slavery having some "benefit" is strange hill to die on for Gov. DeSantis. It's a bad look for the governor to argue with Black members of Congress, of the same party affiliation no less, about what slavery was and was not. We appreciate everyone who has stood up and denounced this revisionist history and encourage everyone reading this to do the same.