Like many others across the country, we are heartbroken and angry about Tyre Nichols losing his life to police brutality. For much too long, Black and Brown bodies have been subjected to unfair, and usually dangerous treatment at the hands of police. This conversation is a complex one, but the bottom line is legislative change must occur imminently.
Neighborhood FORWARD was founded after the murder of George Floyd out of a desire to protect Black and Brown populations and end police brutality. In the wake of Mr. Nichols' horrific murder, we remain steadfast in our advocacy for comprehensive police reform.
During Tuesday's State of the Union address by President Biden, Tyre's parents were in attendance to hear Biden's impassioned plea for police reform. We agree with President Biden and a plethora of other individuals advocating for passage of the George Floyd Justice in Policing Act.  We cannot afford to wait any longer; this legislation is expansive and should be passed immediately.
The bill would enact several key reforms including, but not limited to…
Increasing accountability for police misconduct
Establishing best practices and more training requirements
Restricting usage of certain practices like no-knock warrants, chokeholds, etc.
A national registry of data and records on police misconduct
Using a new framework to prevent racial profiling
Directing the Department of Justice (DOJ) to create accreditation standards for police
While it's a long road ahead to completely end police brutality, this bill is a very strong start. Any action is better than no action because the status quo is not working. Black and Brown folks deserve to feel safe in our communities, just as anyone else.
It's good that the perpetrators of Tyre Nichols' murder were swiftly fired and criminally charged, and the unit was quickly disbanded. However, we must point out the racial disparities here. The officers involved in Tyre's death were Black; when white officers are involved in police brutality, they are not always disciplined as quickly. Passing the George Floyd Justice in Policing Act and increasing police accountability across the board is vital to ensure equal discipline, regardless of the officer's race.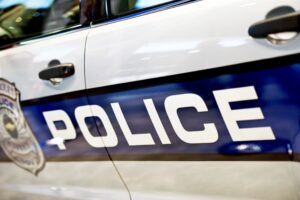 Mr. Nichols should still be with us today, just as every other victim of police brutality. The least we can do is change policing in this country to protect our fellow Black and Brown Americans. Contact your U.S. senators and representatives to let them know we can't wait any longer for change, and it's time to pass the George Floyd Justice in Policing Act.